Fyre Festival, maybe you've heard of it? Or maybe you noticed all of social media talking about it. Instagram influencers like Kendall Jenner and Bella Hadid promoted Fyre Festival as a Coachella-esque music festival but with lavish exclusivity on another level. Weekend ticket packages started around $1,200 and topped six-figures with extras.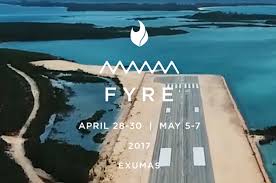 The music festival, located in the Bahamas on a private island once owned by Pablo Escobar, boasted performances from by G.O.O.D. Music, Major Lazer, Migos, and more. When attendees weren't jamming out with their favorite artists they could enjoy the first-class island authentic culinary experience, guided yoga on the beach, massages, and sail off on a yacht filled with famous models. Or at least that's what the advertisements boasted.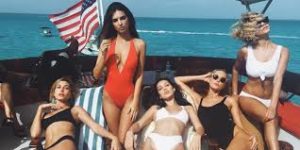 What actually happened is a different story. As well-to-do Millennial festival-goers descended on the island. What they found was less "Keeping Up With the Kardashians" and more "Survivor." Instead of gourmet cuisine and luxury accommodations, guests were handed cheese sandwiches in styrofoam to-go boxes, and tents with sleeping bags. And to top that off, none of the music performers or A-list celebrities who promoted the event showed up. The Festival and flights to the island were soon canceled, though some attendees remained trapped as quasi-castaways on the island for the weekend.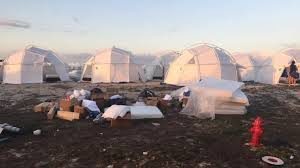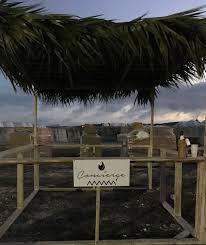 There are two main takeaways from the Fyre Festival fiasco:
The power of marketing
Good marketing can make anything look better than it is and can sell anything to anyone. Fyre festival marketed to wealthy Millennials, through models and celebrities, and promoted itself as a high-end spin-off of the immensely popular Coachella Music Festival. Promoters knew exactly how to reach and capture the interest of their target audience.
The lesson here: Don't advertise something unless you can provide it, and provide in a way that exceeds customer expectations. Otherwise, you will lose customer trust. Fyre festival promoters Ja Rule and Billy McFarland offered to reimburse guests and give them free passes to next year's festival. However, assuming there even is a "nest year's festival", it's likely too late. Anyone who tried to attend this year has lost trust in the festival and it's organizers, and the rest of the world, who has witnessed the Fyre festival fiasco all over the news, will not take the event seriously. The damage is already done.
The often inauthentic nature of influencer marketing
Millennials have grown savvy to traditional direct to consumer advertising but it seems they may still be susceptible to certain types of marketing. Like influencer marketing. While what started as a genuine conversation between influencers discussing products they used and enjoyed has turned into influencers and celebrities getting paid to promote products, brands, and events that they often don't use, have not; experienced, and aren't passionate about. Though somehow the allure that a celeb provides still holds buying power over Millennials.
The lesson: Don't buy something just because a model tells you to! But seriously, don't be sold by an endorsement from a celebrity or influencer. Often customer reviews are a much better indicator a value and authenticity. The best way to avoid falling victim to greedy, complacent promoters is to do some research beforehand.